Improving Global Education, Employment, and Health
The internet has become essential to success in the modern world and ubiquitous wireless laser communications can make it more accessible and efficient. Providing affordable internet access worldwide will drastically improve the living conditions of those in emerging countries and low-income families.
Having access to the internet benefits one's education, employment, health, and other various aspects of life. The abundance of available online resources can teach valuable life skills and even let people earn online college degrees that would have been otherwise unobtainable. Internet access also provides many more options for employment, allowing people to search through a wealth of available jobs and create online businesses with access to far more customers than they would otherwise be able to reach. Internet access also improves the health of communities by educating them about medical conditions and allowing them to seek help when necessary. Figure 1 shows the proportion of households with access to the internet across different communities worldwide.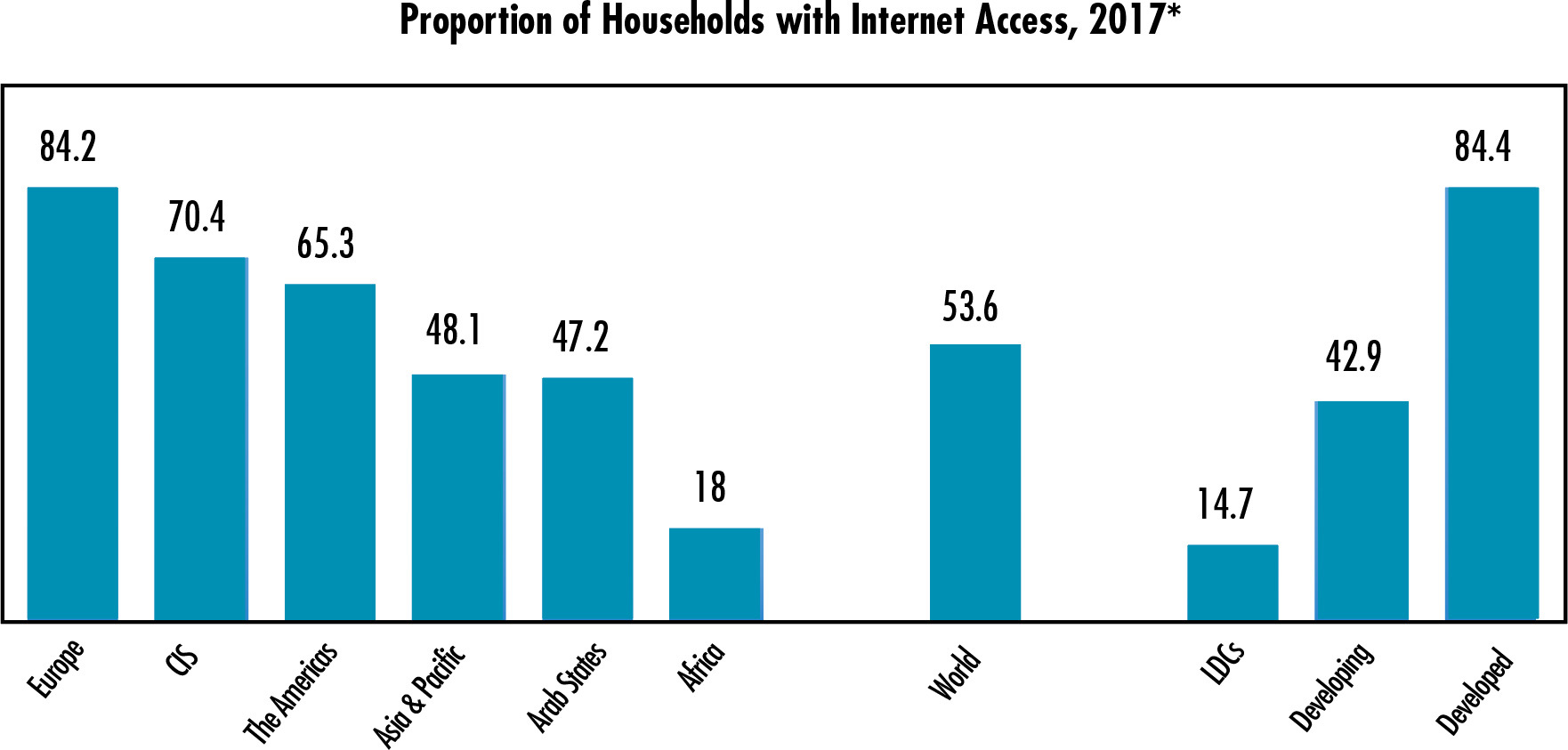 Figure 1: 57.1% of households in developing countries and 85.3% of households in "least developed countries" (LDCs) do not have internet access1 * Estimates. CIS refers to the Commonwealth of Independent States and LDC refers to least developed countries
Reducing the Number of Aircraft Disappearances
In addition to helping low-income communities and developing countries, global wireless internet access can also improve the connection between ground control and aircrafts, reducing the amount of aircraft disappearances. Aircraft traveling over the ocean make periodic checks with air traffic controllers over the radio, but have no high-speed connection to send real-time data to ground control. Being able to communicate throughout an entire flight will allow ground control to monitor and correct any issues both effectively and quickly. Transcelestial's satellite network solution for providing a high-speed internet connection that is globally accessible at all times would prevent airplane disappearances, like the Malaysia Airlines Flight MH370, from happening again (Figure 2).

Figure 2: 83 aircraft have disappeared without a trace between 1948 and 2014 and the majority of missing flights were passenger planes2
What is Wrong with Current Wireless Technology?
With the expansion of the internet comes a demand for higher bandwidth in order to compensate for the increase in data. There is an almost 10X growth in data expected in the next 5 years. However, the current dependence on radio frequencies for wireless communication has several drawbacks. Radio waves have long wavelengths that require cumbersome hardware, such as massive underground cables or large dish antennae, to transmit and receive information. This equipment is expensive and hard to implement in remote places. Laser beams have much more bandwidth than radio frequencies, which allows them to carry more data at a fraction of the cost.