Protect yourself from throughput loss and laser induced damage!
Join us for a 45 minute webinar presented by Edmund Optics' panel of laser optics experts to learn why the industry standard of measuring transmission to infer the reflectivity of high reflectivity laser mirrors doesn't tell the whole story. Reflectivity may seem simple, but it is actually a difficult value to measure.
At the conclusion of this webinar, participants will have a strong understanding around:
The importance of high reflectivity mirrors for laser applications
Why the industry standard method of measuring transmittance and inferring reflectivity doesn't tell the whole story
How to truly verify the performance of high reflectivity mirrors and predict real world performance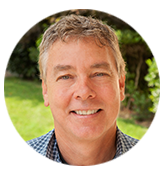 Chris Cook
Chris Cook is a Technical Fellow working in Edmund Optics' Barrington, NJ, USA office. He specializes in the design and fabrication of novel optical coating platforms and processes for high precision, high versatility, high LDT, low-stress, and ultrafast turn-around production systems. His experience includes over 10 years at MIT Lincoln Laboratory Quantum Electronics group developing coatings for advanced solid-state and semiconductor lasers as well as MOEMs devices. He continued working in MOEMS device development as director of coatings development at AXSUN Technologies where he is credited for developing in-situ-stress-controlled coating techniques and bringing processes into production for telecom channel monitors and OCT (swept source) lasers. He received his MSEE in Electro Optical Engineering from Tufts University and his BS in Physics from Sonoma State University.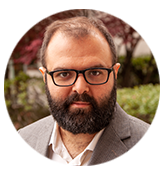 Tony Karam
Tony Karam is a Laser Optics Project Manager in Edmund Optics' Barrington, NJ, USA office where he has been working on the development and commercialization of optical elements and components for laser applications. Tony received his PhD in Chemistry, Ultrafast Spectroscopy, and Nanotechnology from Louisiana State University. Following his graduate studies, he moved to the California Institute of Technology as a postdoctoral scholar at the Center for Ultrafast Science and Technology under the supervision of Nobel Laureate Ahmed Zewail. At Caltech, he worked on the development of ultrafast electron diffraction and microscopy for the investigation of lattice dynamics, correlated atomic motion, and structural transformation in atomically-thin materials and nanofilms. He is the author of over 40 publications on ultrafast lasers, material science, and photonics.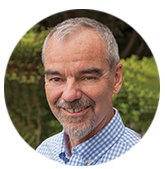 Ian Stevenson
Ian Stevenson is a Principal Engineer working in Edmund Optics' Barrington, NJ, USA office. Ian has been responsible for specifying and acquiring state-of-the-art metrology for high performance laser coatings, such as Cavity Ring Down for ultra-low loss measurements, and Photothermal for detection of very low absorption levels in substrates and thin films. He has also developed a full range of metallic mirror coatings, which are now in production. Ian received his BSc in Physics with Honors from Edinburgh University, Scotland and has taken a course in Optical Thin Film Filters by Angus Macleod.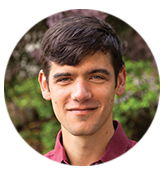 Stefaan Vandendriessche
Stefaan Vandendriessche is the Laser Optics Product Manager in Edmund Optics' Barrington, NJ, USA office where he manages the laser optics business line. Stefaan works to develop the laser optics product offering and specify the right laser optical technologies at Edmund Optics to ensure that the products available meet the needs of our customers and advancing applications within the industry. He received his PhD in Nonlinear and Magneto Optics, MS in Chemistry, and BS in Biochemistry all from the University of Leuven located in Leuven, Belgium.