Benefits of Telecentricity & Liquid Lenses
Telecentricity
The angular field of view of conventional lenses leads to a decrease in magnification as the distance between the object and the lens increases, resulting in parallax, or perspective error. This decreases accuracy, as the magnification change will make the observed measurement of the imaging system change if the object is moved, even when staying within the depth of field of the lens. Telecentric lenses eliminate parallax error by having a constant, non-angular field of view, and therefore have no change in magnification with respect to depth. This is illustrated in Figure 2, which compares images of two different objects at different working distances using both a telecentric lens and a conventional fixed focal length lens.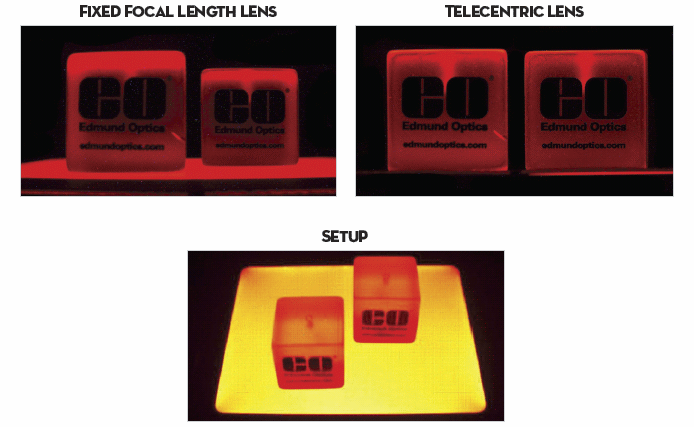 Figure 2: The angular field of view of the fixed focal length lens makes the two cubes appear to be different sizes because of parallax error.
However, telecentric lenses are optimized for a specific working distance. Integrating a liquid lens allows a lens to compensate for changing working distances even further, while maintaining telecentricity and image quality across the whole working distance range.
Advantages of Telecentricity
To learn more about telecentricity, read our application note on the Advantages of Telecentricity.
---
Liquid Lenses
Liquid lenses are small cells containing optical-grade liquid. This liquid can change shape when a current or voltage is applied to the liquid lens cell, causing the focal length and working distance of the lens to shift. Liquid lenses are an ideal solution for imaging applications dependent on quick refocusing, high throughput, and accommodation for changing working distances.

Figure 3: Illustration of the electrically focus-tunable lens in Liquid Lens Telecentric Lenses.