The COVID-19, which is caused by the novel coronavirus, pandemic has brought about a global health crisis. Now more than ever, quick, reliable, and accurate testing is critical for reducing the impact of this infectious disease. South Korean healthcare diagnostics company, MiCo BioMed, has developed a rapid, highly-sensitive molecular diagnostic device called the VERI-Q PCR 316 that can detect COVID-19 within one hour.
This portable device utilizes optical filters, beamsplitters, lenses, and mirrors in a real-time reverse transcription polymerase chain reaction (rRT-PCR) test, in which a small sample of DNA is amplified and studied in detail. Producing test results in less than one hour makes the VERI-Q PCR 316 a powerful tool for fighting the spread of COVID-19. The VERI-Q PCR 316 is currently being used across the globe in countries including Poland, Hungary, Romania, Ecuador, Bangladesh, Senegal and Brazil.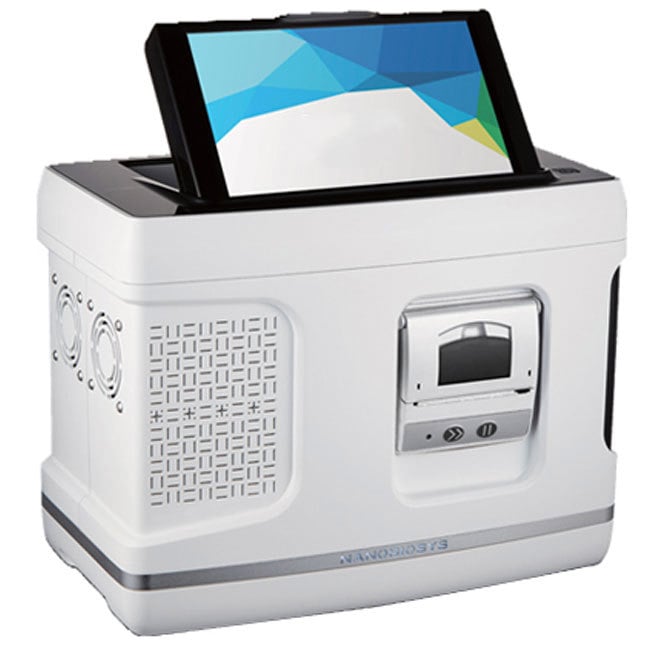 Genetic material from nasal swabs is added to a unique test solution. Sample DNA is exponentially replicated during the rRT-PCR test to allow for accurate analysis.
The US Centers for Disease Control (CDC) has approved RT-PCR tests for combatting the spread of COVID-19.1